Winter / Spring Program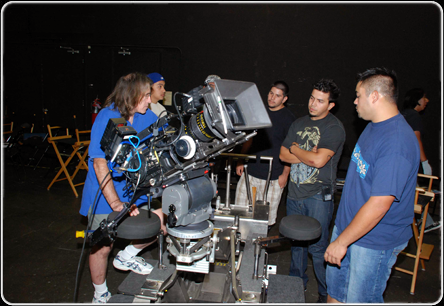 Winter/Spring Program - two 10-week semesters of intermediate and advanced classes, which provide continuity and increased skills for our growing student body of 600 alumni.
Classes include, but are not limited to:
Screenwriting
Producing
Directing
Cinematography
Grip
Electric
Sound
Avid Editing
3D Visual Effects
Graphic Design
Advertising
Marketing
Documentary Filmmaking
Film Screenings
Guest Speaker Symposiums
Classes are - 3 to 4 hours each, 5 times a week and available from September - April for all of our Summer Program graduates. Depending on students' college and work schedules, they engage in courses that are of interest to them and that pertain to their career aspirations.
Throughout the year there are many industry opportunities provided for our students that include, but are not limited to:
"ICF is not just a great film program but also a stage of personal growth and wisdom." Christian Aguilar, Class of 2009