Fred Heinrich Bio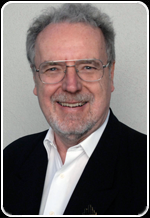 Fred Heinrich, ICF Founder, is a graduate of the School of Cinema at USC. Born to immigrant parents, by age 22 he was a leading editor and moved from company to company expanding his skill set and his client base. He went from flashy cutting and complex visual effects (when there was no electronic compositing or editing) to visual storytelling. Fred's work earned two Clio Awards. The annual international awards event honors creative advertising in package design, print, radio and television.
In 1973, Fred started one of the first independent commercial editorial companies, Wildwood Films, and grew the business, adding editors and a profit sharing plan for them, moving from Moviola to KEM, the first flatbed equipment, and opening an office in San Francisco. Over thirty years he has worked on thousands of high quality commercial projects as an editor. He has also produced ad campaigns with multi-million dollar budgets, difficult clients, and complex logistics on distant locations. Fred had a strong and successful 16 year relationship with Wells Fargo Bank, producing and editing many of their classic and historic "Stagecoach" commercials.
Fred is also known in the industry for creating the "Freddy Letter", which eliminated the need for independent postproduction companies to pass their billing through production company books, thereby saving the client double mark-up and the postproduction facilities hundreds of thousands of dollars in extra taxes.
Throughout his career, Fred had a history of providing work opportunities to youth attending high school and college who wanted to build a career in editing. Several employees ultimately became competitors with their own editorial companies, taking hefty profit sharing retirement funds and increased skills with them.
In 1992, the Los Angeles Riots swept Southern California leaving chaos and devastation in its wake. It also left an indelible mark on Fred and his producer wife, Stephania Lipner. They established Inner-City Filmmakers as a non-profit organization to empower, educate, and find employment for diverse disadvantaged youth.
"In all my years in business no persons of color ever came looking for a job. They probably did not even realize what we did, where we were located, or if what we did was a possibility for them." — Fred Heinrich
Fred has been recognized by Newsweek, Los Angeles Times, Hollywood Foreign Press Association, VARIETY, The Hollywood Reporter, LA Weekly, VIBE, SHOOT, American Cinema Editors, Directors Guild of America, and Producers Guild of America Magazines, as well as ABC, CBS, NBC and Reuters television news.
On May 20, 2009, at the Beverly Hills Hotel, Fred was honored with a Lifetime Achievement Award by the Association of Independent Creative Editors (AICE), an international association representing the interests of independent creative editorial companies and their editors.
"The future belongs to the young. Our task is to make sure that they use it wisely." — Fred Heinrich