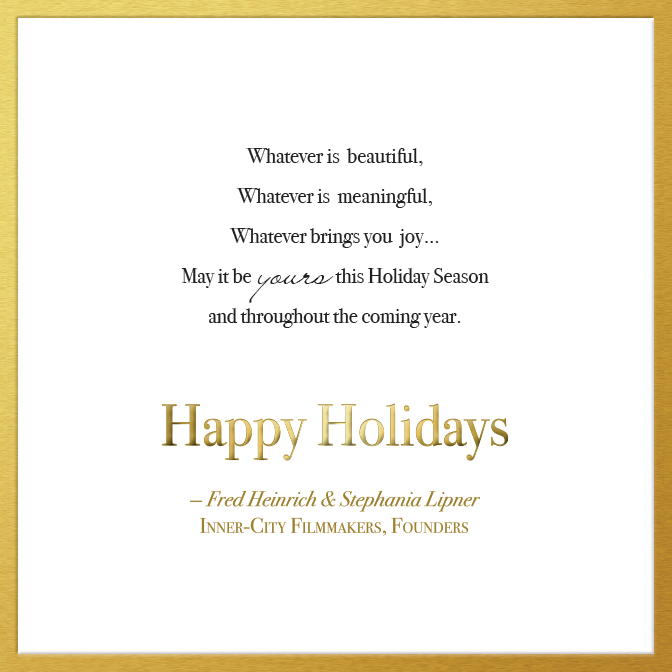 INNER-CITY FILMMAKERS - Educates, Empowers and Employs.
Established in 1993, Inner-City Filmmakers ( I C F ) is a non-profit 501(c)3 organization. We provide free year-round pre-professional hands-on training and job placement services for diverse disadvantaged Los Angeles County high school graduates, ages 17 - 22. Youth we accept gain artistic, technical, business and life skills. Because the filmmaking process engages youth, our students also improve English (written and verbal), mathematics and reasoning skills. They are better prepared for college and entry-level jobs behind-the-scenes in the entertainment industry, where THEY aspire to build careers but have limited access.
Today, we have 522 alumni. 100% are high school graduates and working in various fields. 98% are scholarship students at various colleges and universities that include, but are not limited to - UC Berkeley, UC Davis, UCLA, USC and Vassar. Over 50% have been matched to industry jobs where they are building successful careers. Our students are working members of the Motion Picture Editors Guild, Casting, Costume, Props, Grip and Studio Electrical Lighting Technicians unions and the Directors Guild of America. Our students are EMMY winners and OSCAR® nominees. They are reaching their fullest potential.
Inner-City Filmmakers accepts and counts on support from many different resources throughout the year. To make an immediate impact, you can donate right here, right now:


For a printout of this page, please click here. Thank you.


* * *